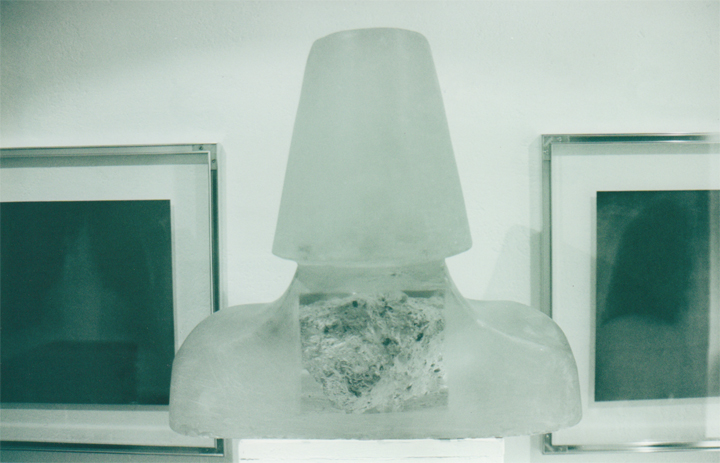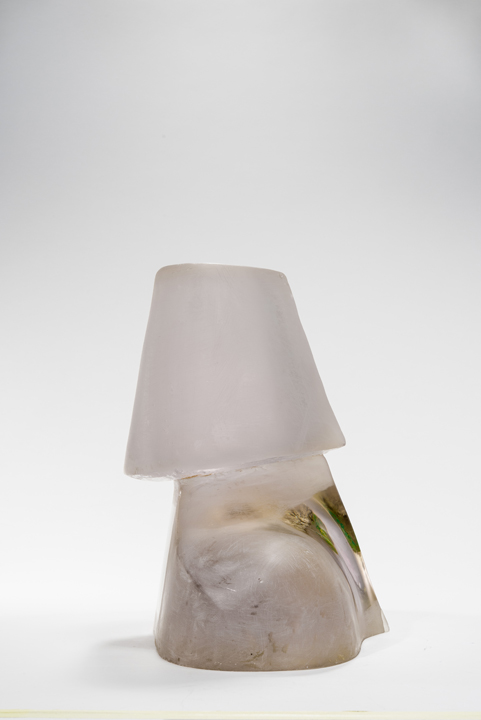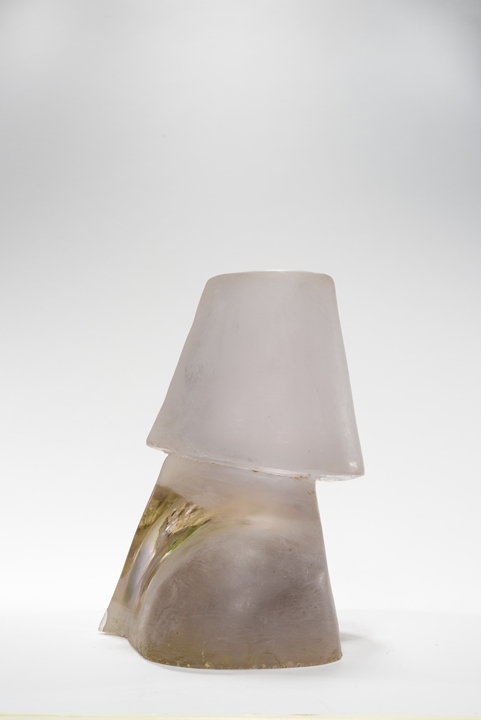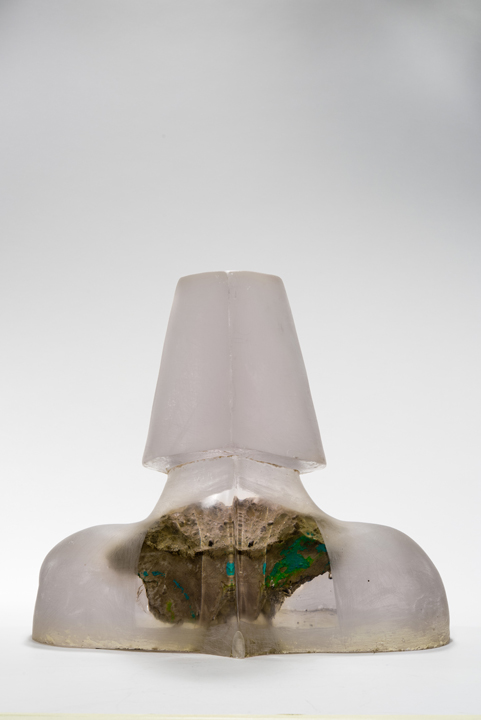 Mauermahnmal, 1990
Synthetic resin
The bust originated while Christoph Brech was still studying at the Academy of Fine Arts in Munich.
The object was inspired by the fall of the Berlin Wall on November 9, 1989. It contains a fragment of the original wall in commemoration of the men and women who were killed while trying to escape communist dictatorship.
The bust portrays a border guard, whose face is hidden by an oversized helmet, extinguishing individuality and human emotion.