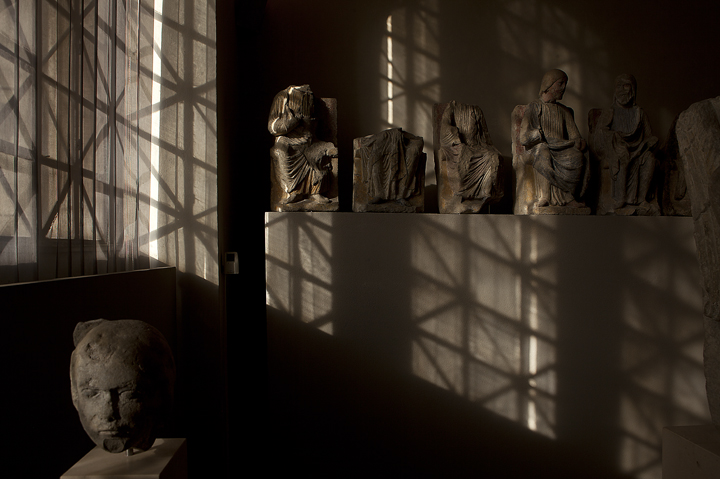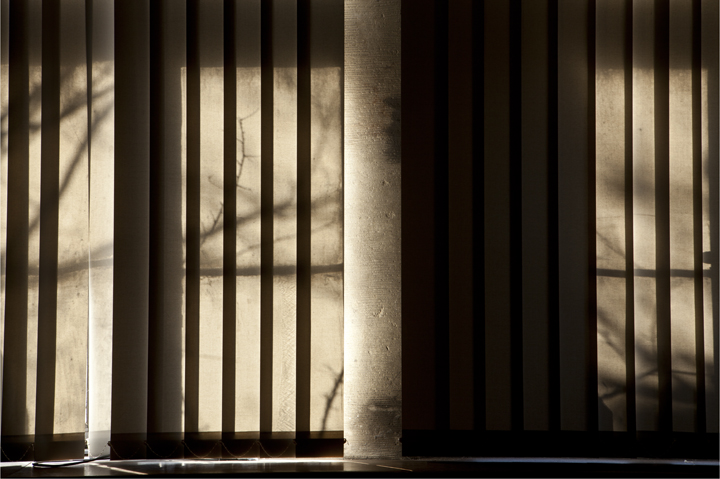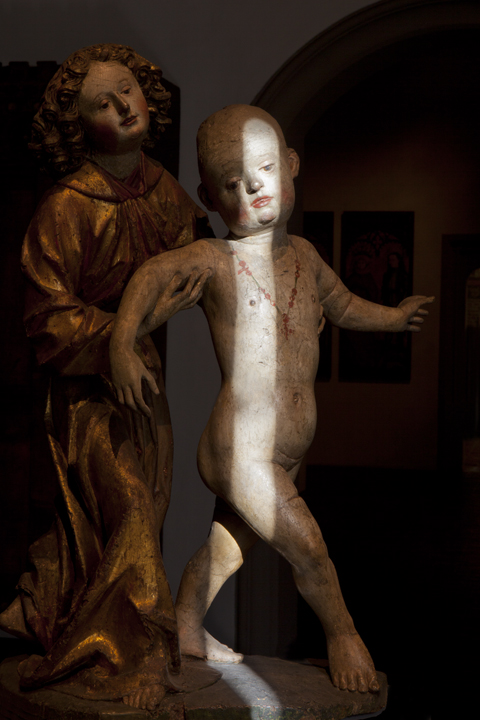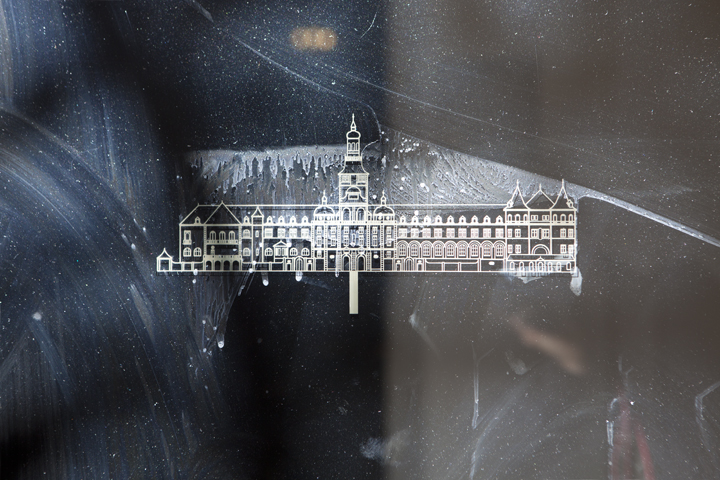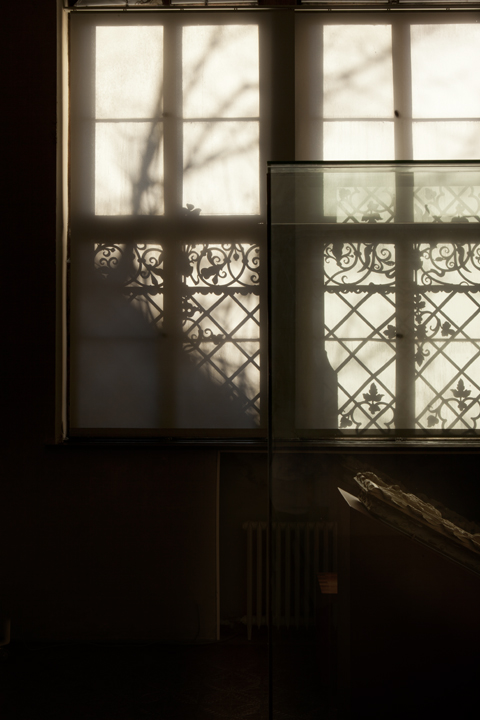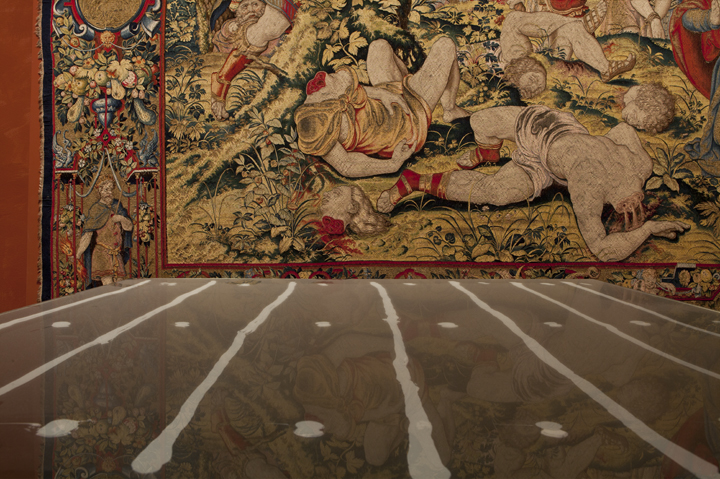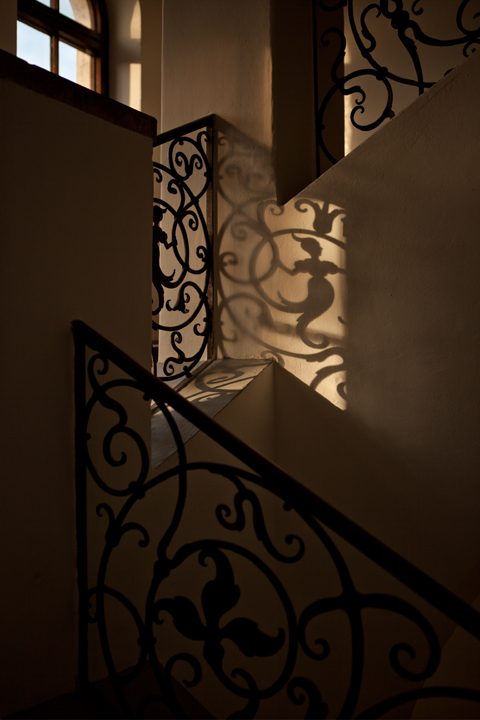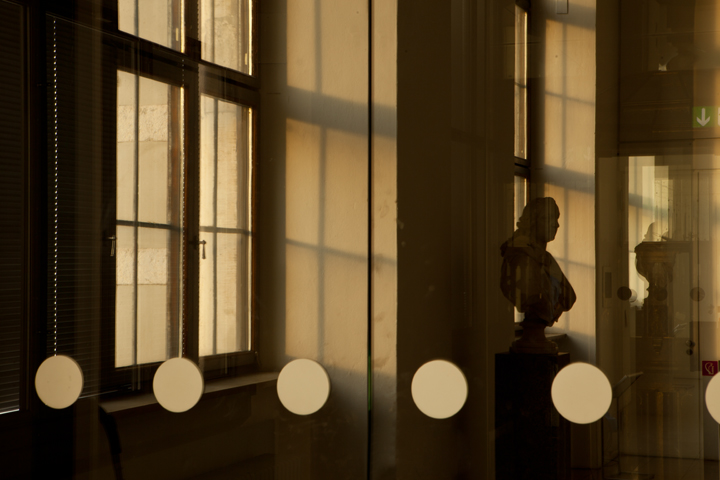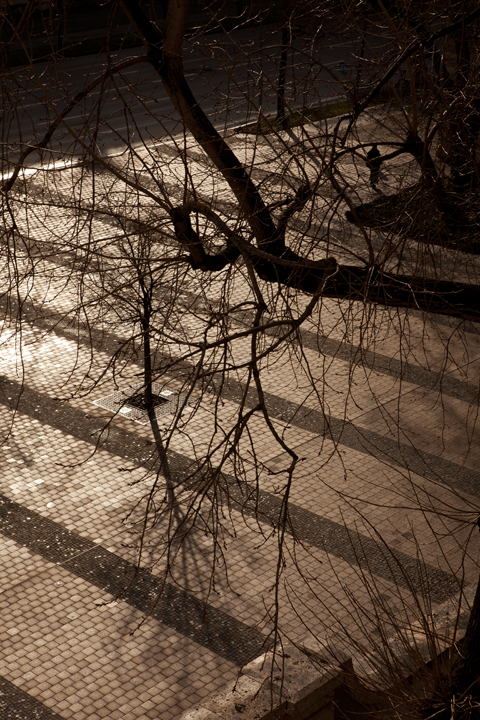 Bayerisches Nationalmuseum, 2016
With his series of nine large photographs, Christoph Brech conducts us through the National Gallery.
His photos, evidence of intense personal reflection on the building and its collections, embody the dynamics of sculpture.
"A prerequisite of photography is to see the world as if for the first time" (Jean-Christophe Ammann). In his photos, Brech captures the intangible, the fleeting, exposes intervals of space and time. The artist opens our eyes for what is often overlooked: nothing is staged or rearranged. The series of photographs, all taken during the years of 2015 and 2016, is not meant as a comprehensive documentation of the museum collection. Instead, single objects are touched lightly, as if by accident. We see, for example, the Child Jesus accompanied by an angel at the exact moment when a beam of sunlight appears to guide them both through the surrounding darkness.
Cartier-Bresson's professional challenge was to release the shutter at the right moment. Not only the moment, but also the place, must be "just right". The photographer must simultaneously be aware of the elements of form.
Christoph Brech has obviously mastered these capabilities to a high degree.
Benita Meißner