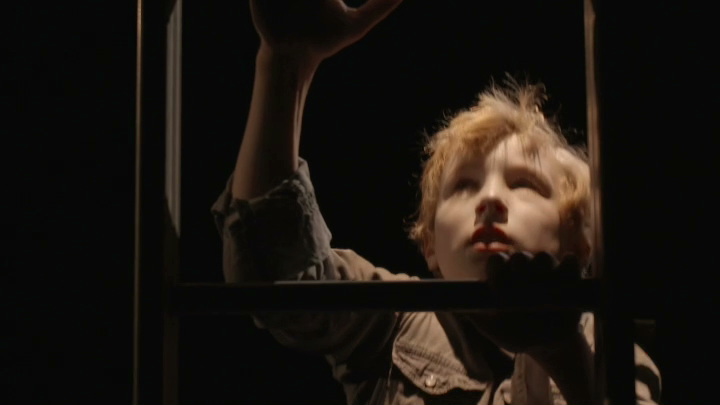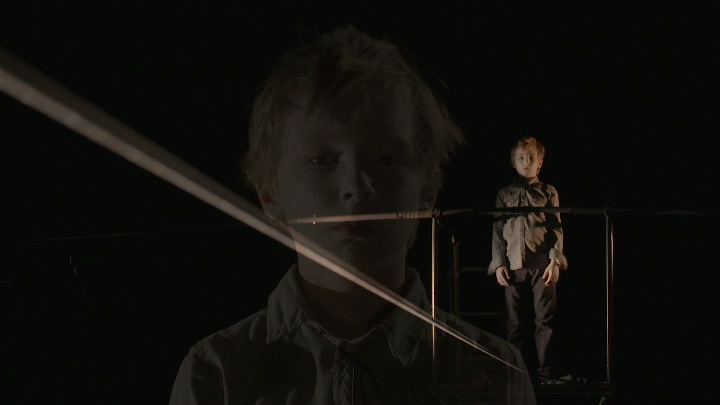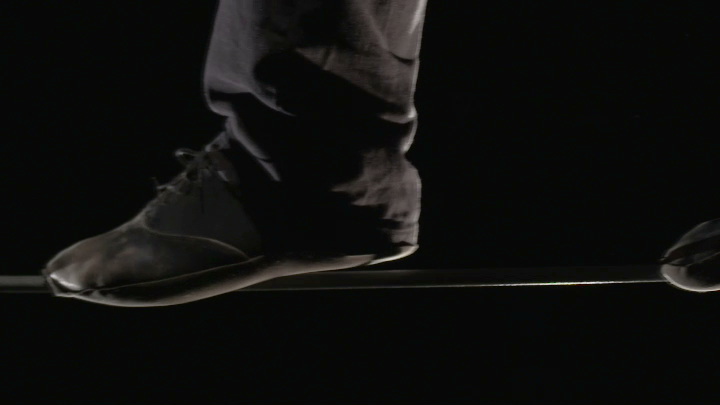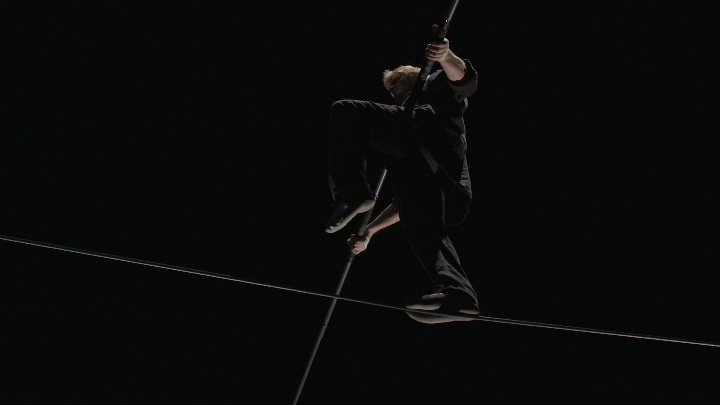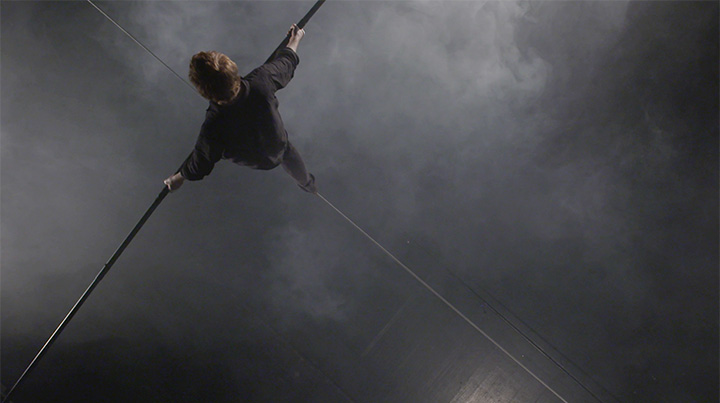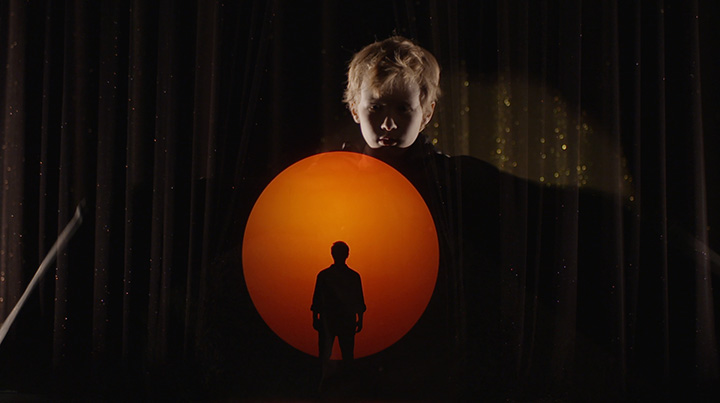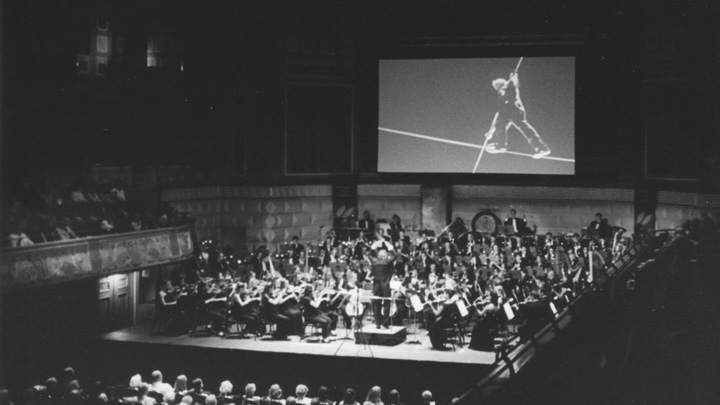 Alpensinfonie - 50´, colour, 16:9, Full HD, Germany, 2016
In 2015 the Landesjugendsinfonieorchester Hessen commissioned a video to accompany a performance of Richard Strauss' Eine Alpensymphonie for the celebration of the orchestra's 40th anniversary in 2016. Rather than adhering to a descriptive portrayal of an alpine walk, Christoph Brech worked with the subtitle Portrait of an artist's life and with the original title of the work The Antichrist – an Alp Symphony, a reference to Nietzsche' world of thought which closely resembled that of Strauss himself.

In the video, a wire-walker steps onto the stage (of life), ascends, and after a Gratwanderung, a balancing act on the wire, he descends again in an allegory of birth, lifespan and death, corresponding to Nietzsches' aphorism:

Man is a rope stretched between beast and sublime being (Übermensch), a rope above a chasm.