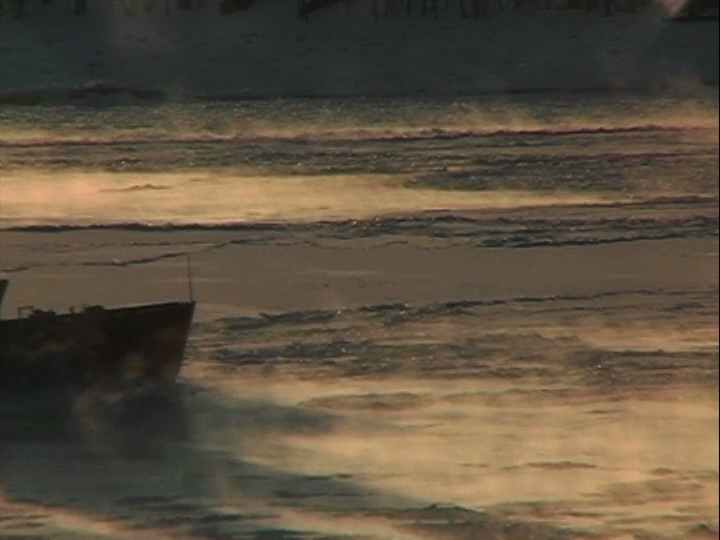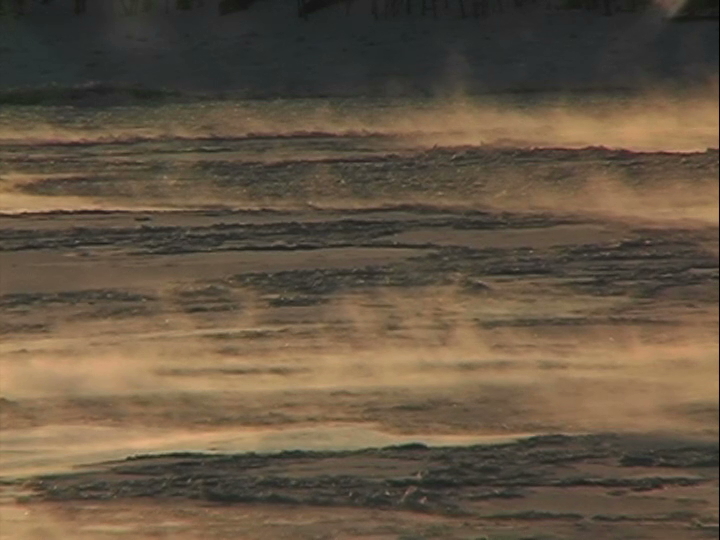 Break - 8'12, colour, sound, Canada, 2004
The St. Lawrence River near Ste Foy in northern Quebec. - 26° centigrade.
Ice, water, fog. A Canadian ice-breaker clears a passageway for a containership from Europe. Smoke from the ship's smokestacks mingles with the mist hovering over the river.
Multilayered allusions to cultural and technical aspects intrude on the natural surroundings.